Chicago Dentist
Finding a top-tier Chicago dentist can be a challenging task. You deserve high-quality dental care, exceptional customer support, a welcoming environment for inquiries, and genuine concern for your well-being. At Lux Smiles, we encompass all these essential elements.
As a family-owned, non-corporate practice, our team of seasoned dentists takes a personalized approach to dentistry. We prioritize understanding each client's unique needs before recommending any dental treatments or products. When you choose to work with us, you can be confident that you will receive a tailored service package ideally suited to your specific case.
In your search for a reputable Chicago, IL dentist, you've come to the right place. Lux Smiles boasts a team of highly skilled, experienced, and compassionate dentists capable of delivering a comprehensive range of dental services with exceptional results. Moreover, our practice offers ample parking, outstanding customer support, and complimentary smile design consultations to enhance your overall experience.
Call Lux Smiles today at (872) 259-9126 for your Free Consultation with a Chicago Dentist!
High-quality and Comprehensive Dental Services
At Lux Smiles, we take pride in delivering top-quality dental services that are both comprehensive and tailored to meet the diverse needs of our valued clients. Our commitment to excellence means you can expect industry-leading treatments, state-of-the-art technology, exceptional customer service, expert guidance, and even complimentary smile improvement consultations. Additionally, we provide the convenience of on-site free parking. Your dental health and satisfaction are our utmost priorities.
General Dentistry
As advocates of better oral health, mouth hygiene, and optimized smiles, our Chicago dentists at Lux Smiles consistently delivers dental services at the highest standard of excellence. You can place your trust in the expertise and judgment of our highly trained and seasoned dentists and prosthodontists. They are committed to ongoing education and continuously seek ways to enhance their practice to benefit our patients.
Our mission is to provide each client with an exceptional service package. We achieve this by conducting thorough tests, scans, and assessments before recommending any treatment or product. With Lux Smiles, you can be assured that you will only pay for the dental care and treatment you genuinely require.
We take pride in our extensive list of satisfied clients and are confident that you will join their ranks. Whether you need general dentistry services such as gently extracting your child's first wobbly tooth or straightening your teeth with top-tier Invisalign treatment, Lux Smiles is here to cater to your needs. Your oral health and satisfaction are our top priorities.
Cosmetic Dentistry
Dentistry extends beyond addressing tooth-related health issues and discomforts; it encompasses cosmetic applications aimed at enhancing the appearance of teeth and facial features. At Lux Smiles, we provide extensive cosmetic dentistry services, delivered at the highest industry standards.

Our services range from basic teeth rejuvenation, including whitening and straightening, to more advanced options like laser dentistry. If you're looking to counter the visible effects of aging, we offer a variety of solutions.
We take pride in our smile design program, designed to bring out the best version of your smile. Take advantage of our free smile design consultations, where we conduct a thorough analysis of your oral features to determine the most effective improvements. Simply reach out to us, and our dedicated staff will happily connect you with the ideal dental or prosthodontic expert for your unique needs. At Lux Smiles, our specialists are committed to providing exceptional care from the initial consultation to ongoing maintenance advice for your treatments.
Free Smile Design Consultation!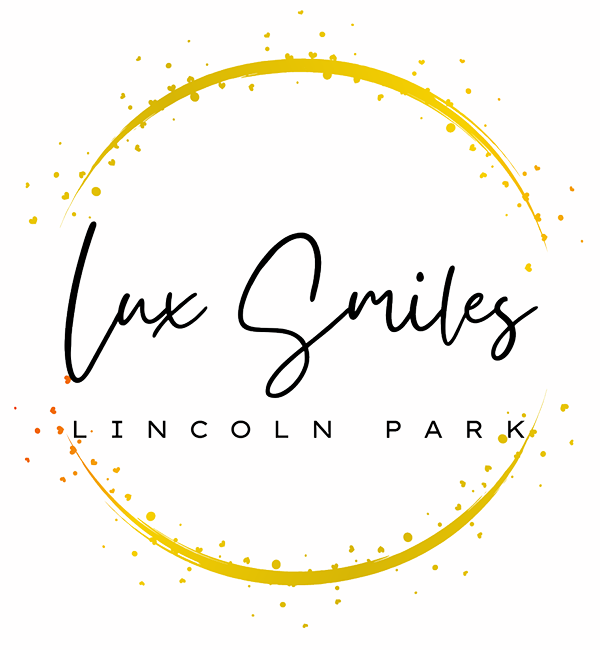 In addition to our top-tier Chicago dental services, we are delighted to provide complimentary smile design consultations at Lux Smiles. We are driven by our dedication to assisting individuals in becoming the best version of themselves through enhancements to their smiles and facial features. If you believe you could benefit from smile design improvements, our free consultation encompasses the following services:

A comprehensive smile analysis by a Prosthodontist

Free initial x-rays, if needed

A discussion about improving your smile predictably

Digital smile improvements to visualize possible treatment outcomes

Estimates for treatment options
If you are looking for a Chicago dentist you can trust with your teeth, look no further than Lux Smiles. We give you the best dental services because we believe you deserve them.
Call Lux Smiles today at (872) 259-9126 for your Free Consultation with a Chicago Dentist!