Hermosa Dentist
A good Hermosa dentist can be hard to find. You want someone who won't just deliver high-quality dental services but also provide stellar customer support, a good space for inquiries, and genuine care for your well-being! At Lux Smiles, we have all those for you.
We are a non-corporate and family-owned group of seasoned dentists that offers a personalized approach to our dentistry work. This means that we put prime importance on assessing the unique needs of each client that we work with before recommending dental products or treatments to them. If you work with us, you can rest assured that you will get the best possible service package fit for your case.
If you are looking for a Hermosa, IL dentist who has a good track record and a trusted reputation, you are looking in the right place. Lux Smiles is complete with competent, experienced, and compassionate dentists who can provide every dental service you need with promising results. Plus, you get to enjoy generous parking, stellar customer support, and free smile design consultations!
Call Lux Smiles today at (872) 259-9126 for your Free Consultation with a Hermosa Dentist!
High-quality and Comprehensive Dental Services
At Lux Smiles, our dental services are not just delivered at the best quality possible. They are also comprehensive, addressing various needs that our clients have had for many years. You can expect that you will enjoy top-quality dentistry products, industry-level treatments, cutting-edge technology, stellar customer service, expert recommendations, free smile improvement consultations, and even free parking on site!
General Dentistry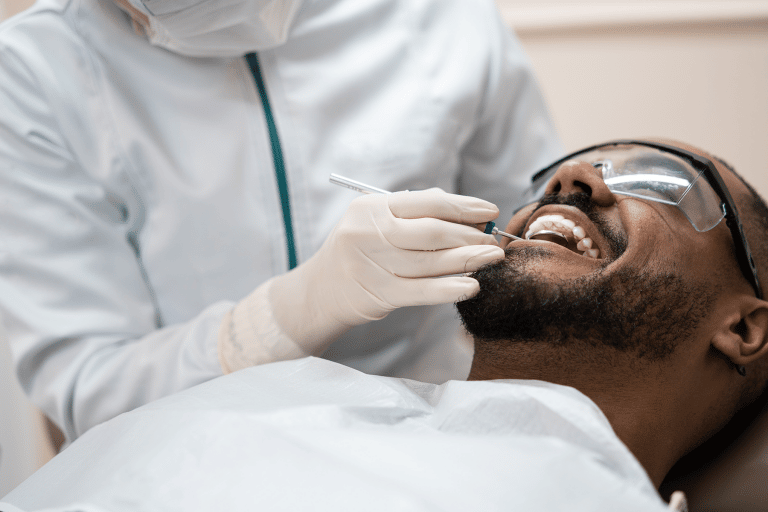 As advocates of better oral health, mouth hygiene, and optimized smiles, our Hermosa dentists at Lux Smiles always deliver our dental services at the peak level of what they can do. And you can trust their expertise and judgment. Highly trained and seasoned, our dentists and prosthodontists are advancing their education, learning more to improve their practice as they provide their services in our clinic.
It is our mission to provide only the best service package to each one of our clients. And we do this by first conducting every applicable test, scan, and assessment that we can before recommending any treatment or product. With Lux Smiles, you can expect that you will only pay for the products and services that you actually need for dental care and treatment.
We are proud to have a long list of previously satisfied clients. And we are confident that you will be one of them, too. For all your general dentistry needs, whether it's to extract the first wobbling baby tooth of your kid or to straighten your teeth with grade-A Invasilign, Lux Smiles is here for you.
Cosmetic Dentistry
Finally, dentistry is not confined to healing, repairing, or treating tooth-related illnesses and inconveniences. It also has cosmetic applications, which are treatments that improve the appearance of teeth and facial features. At Lux Smiles, we offer comprehensive cosmetic dentistry services at an industry-level capacity.
We offer simple teeth rejuvenation services, like whitening and straightening, to more exciting options like laser dentistry. If you feel like countering the visible effects of aging, we have a lot of options for you. We are also proud of our smile design program for those who want to bring out the best version of their smiles. We offer free smile design consultations where we conduct a thorough analysis of your oral features so we can know how to improve them in the best ways possible.
Just reach out to us, and our staff will be happy to recommend you to the best dental or prosthodontic expert fit for your case. Our specialists at Lux Smiles are always ready to give you the best services from the start of the consultation process up until you need maintenance advice for the treatments you will have.
Free Smile Design Consultation!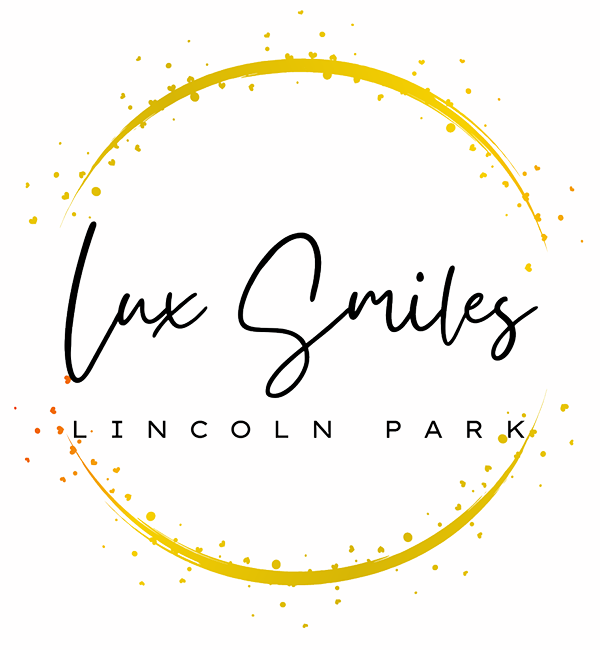 On top of the first-rate Hermosa dentist who can take care of your teeth, Lux Smiles is also proud to offer free smile design consultations to our clients. It is our passion to help people be the best version of themselves by improving their smiles and facial features. If you think you will benefit from this smile design improvement, these are the free services that are included in our free consultation:
A comprehensive smile analysis by a Prosthodontist

Free initial x-rays, if needed

A discussion about improving your smile predictably

Digital smile improvements to visualize possible treatment outcomes

Estimates for treatment options
If you are looking for a Hermosa dentist you can trust with your teeth, look no further than Lux Smiles. We give you the best dental services because we believe you deserve them.
Call Lux Smiles today at (872) 259-9126 for your Free Consultation with a Hermosa Dentist!