Smile Repair with Humbolt Park Prosthodontic Services
No matter who you are, you deserve to get the brightest smile that you can have. Achieve healthy and well-treated teeth with top-notch Humbolt Park, IL prosthodontics from a leading dental clinic, Lux Smiles.
Not happy with your teeth? Are they cracked or misaligned? That can all be fixed with seasoned prosthodontists providing you with top-of-the-line dental prostheses and other products that fit your specific needs.
Prosthodontics is one of the specialty fields of dental medicine. It deals mainly with dental cosmetics, complex dental issues, and the application of dental prostheses, which are artificial structures built to treat certain conditions of the teeth and mouth. Problems such as lost teeth, jaw injuries, and even oral cancer are typically handled with prosthodontic treatments.
Dentists who specialize in prosthodontics have studied for an extra three to four years in school to be able to practice in this field. Rest assured that Lux Smiles's team of prosthodontists is well-trained and seasoned to provide the full range of Humbolt Park prosthodontic services that you need. From diagnosing your snoring problems to restoring your natural teeth, we got your back!
Lux Smiles is a highly held dental clinic that offers the full set of services in the prosthodontics field. It doesn't matter how complex or simple your dental situation is. If you are looking to improve your teeth and facial features, or you want to get rid of speech impediments brought by a few missing or misaligned teeth, you can go to us. Tell us what you need, and we'll provide you with a comprehensive treatment plan that we think will be perfectly based on your condition.
Get the best version of your smile today through Humbolt Park prosthodontics by Lux Smiles!
Call Lux Smiles today at (872) 259-9126 to Set an Appointment with a Humbolt Park Prosthodontist!
Elite Prosthodontic Services
Prosthodontists are special dentists trained to treat more complex dental problems than general practitioners. You would want to depend on a trusted, competent, and experienced expert to handle all these complicated issues. Rest assured that whatever problem you have, we can get you the best Humbolt Park prosthodontics service package available.
Here are some of them the common dental issues handled by prosthodontists:
Smile Makeovers
Prosthodontists are experts in the fundamentals and various elements of a good smile. They are very knowledgeable in the causes and treatments of deformed or unnatural smiles, whether they originated from genetics or situations like injuries or bad oral health. Any stains, chips, cracks, or gaps in your teeth can be treated with impressive restorative dentistry precision to achieve the full beauty of your smile again.
Replacement of Lost Teeth
If you have lost teeth, prosthodontics would be the service you need to restore your full set of teeth. You can get dental bridges if you've lost a single tooth. If you've lost several or all of your teeth, we offer dentures, which are removable artificial structures that look and function like natural teeth.
If you want a more permanent and durable replacement for your lost teeth, you can get dental implants, which are installed permanently in your gums, replacing the teeth you've lost. Dental implants are also the best option if dentures and bridges don't fit perfectly in your mouth or are not ideal due to a lack of natural tooth roots.
Our prosthodontists can give you all the advice that you need to choose the most suitable tooth replacement treatment for your specific case. They will analyze the status of your existing teeth, gums, jaws, and other parts of your mouth, identify the best specifications of your implants, dentures, and bridges, and propose a plan that depends on your preferences and budget.
Jaw Problems
Jaw pain, tooth pain, headaches, tired jaws, locking jaws–these things can be a sign that you have a temporomandibular joint disorder, which is also known as TMJ or TMD. Its effects can range from mild discomfort to severe pain, especially when you use your jaw for yawning or chewing. This problem can be solved by a dental diagnosis and treatment by seasoned prosthodontists.
Certain jaw problems can also cause issues in sleeping, the most common of which is sleep apnea. This disorder can be dangerous and detrimental to a person's life, as it can cause insomnia and daytime sleepiness. In the case of obstructive sleep apnea, throat muscles can prevent the person from breathing normally while asleep.
Obstructive sleep apnea can be diagnosed and treated by a prosthodontist, most commonly by adjusting the jaw bone and other orthodontic treatments.
Traumatic Facial Injury Repairs
There are cases when people sustain heavy trauma to their faces, teeth, and mouths, damaging their features in a way that needs more than just stitches and bandages. The appropriate surgical procedures for both repair and cosmetic concerns can be done by prosthodontists.
Complete High-Quality Dentistry Services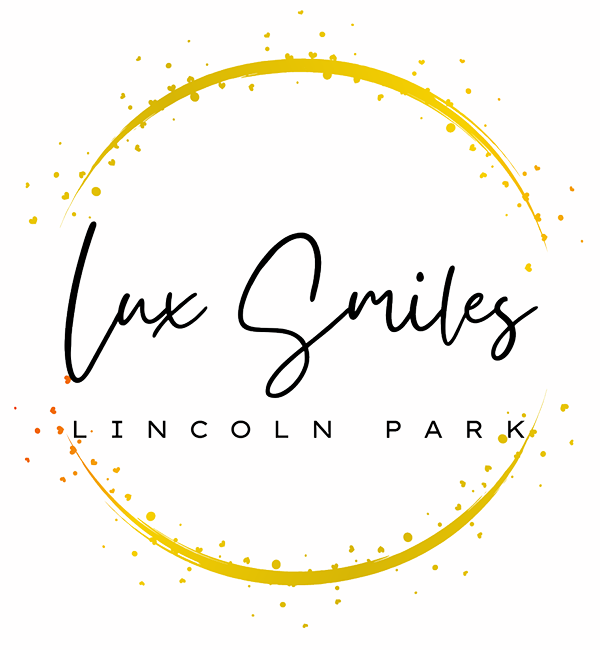 As a top-rated dental clinic, we offer a comprehensive list of dentistry services, all delivered by highly competent dentists, orthodontists, and dental experts.
From pediatric dentistry and annual dental checkups to cosmetic dentistry and emergency treatments, you can depend on us for the needs of your dental health as well as your family's. From the simplest tooth extraction operations to more complicated surgeries and installation of dental prostheses, we got you covered.
We can't wait to be your primary provider of every dental care service that you need. You can come to us for preventive dental treatments, even for an impacted wisdom tooth surgery. We'll be there for you.
Contact our office today for the best Humbolt Park prosthodontics package or any other dental service that you need. You won't regret investing in Lux Smiles for your dental health!
Call Lux Smiles today at (872) 259-9126 to Set an Appointment with a Humbolt Park Prosthodontist!